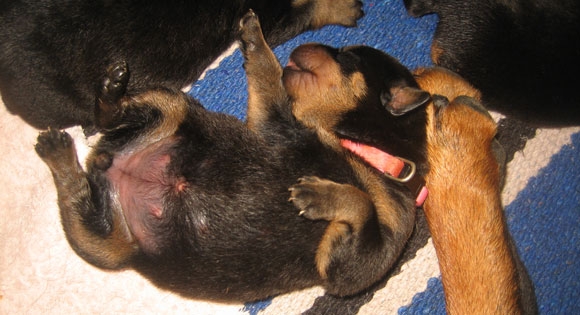 Rottweilers Royal is currently accepting deposits for our 2015 Spring & Summer planned litters.
Bookmark our web site for upcoming announcements of breedings and litter arrival information.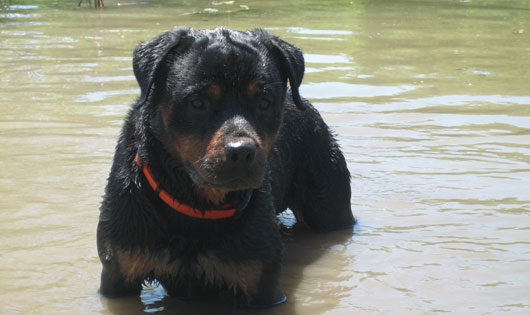 Cisco, one of our Sire's, loves to play in the pond during the summer. With a mild temperment, he fits right in with the rest of our pack.

Wooded land, grassy fields, and a pond to play in when it gets warm. This is our definition of heaven!
We have many exciting breedings planned for 2015. We just had a successful breeding between Cisco & Eva their puppies are due August 14, 2015 so contact us and please like us on our facebook page to keep updated on all our events.
Thank you for considering us
Read More
Often times when we hear about a dog biting or fighting, things seem to happen "all of a sudden". Before we know it, dogs are fighting, lunging or barking. Believe it or not, it's likely that a dog isn't biting or fighting "out of nowhere", but their body language may be so subtle, that if you don't know what to look for, you could miss valuable warnings.
Read More